The ESRI Wisconsin User Group 2018 Annual Conference was held in Green Bay again this year. Apparently, they've held a Conference every year for the last twenty years, but nobody thought to tell me about them. When in Green Bay, there is no place other than Lambeau Field to hold a conference...

Attached to the Stadium is the Atrium. It has the Packers' Pro Shop, a restaurant and bar, stadium tours, offices, and conference space. This isn't my picture, but shows the view from the fourth floor balcony where we were...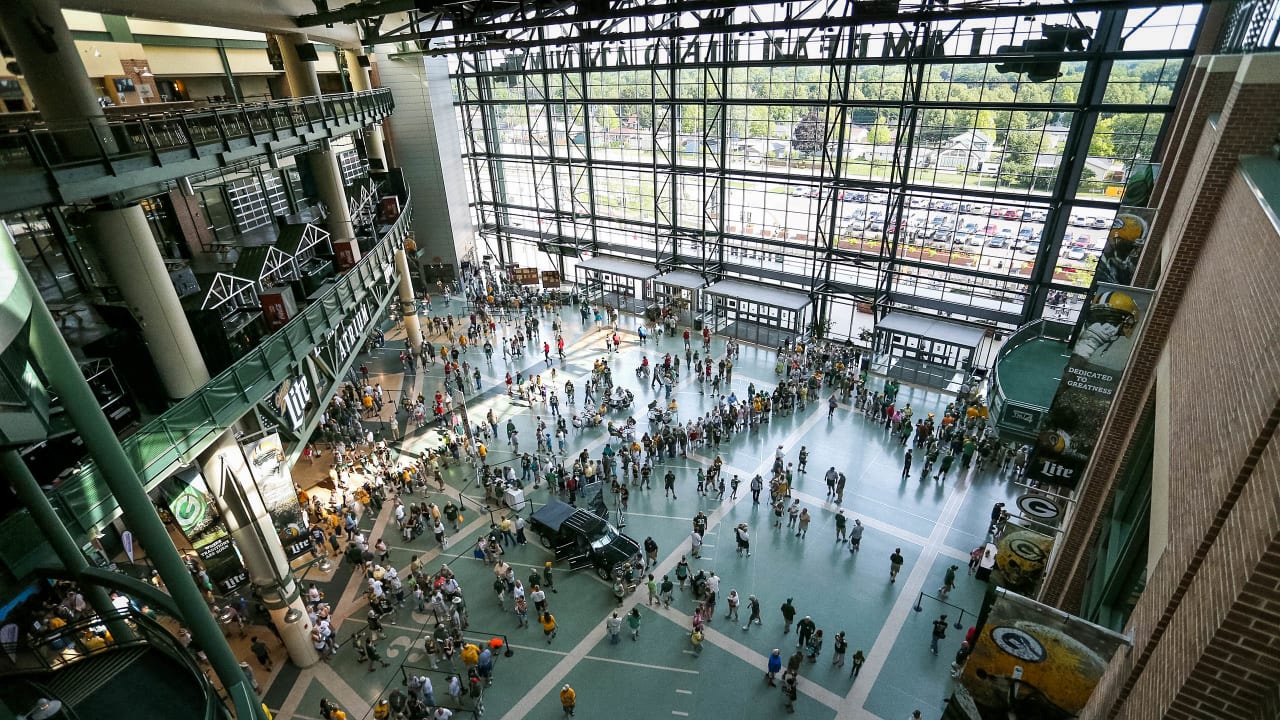 The conference rooms are at the same level as the sky-boxes. One was open, so I went in and took a picture. There were lights out on the field Friday morning for the grass...

Yes, I had goofy hat-hair. They had lunch for us both days...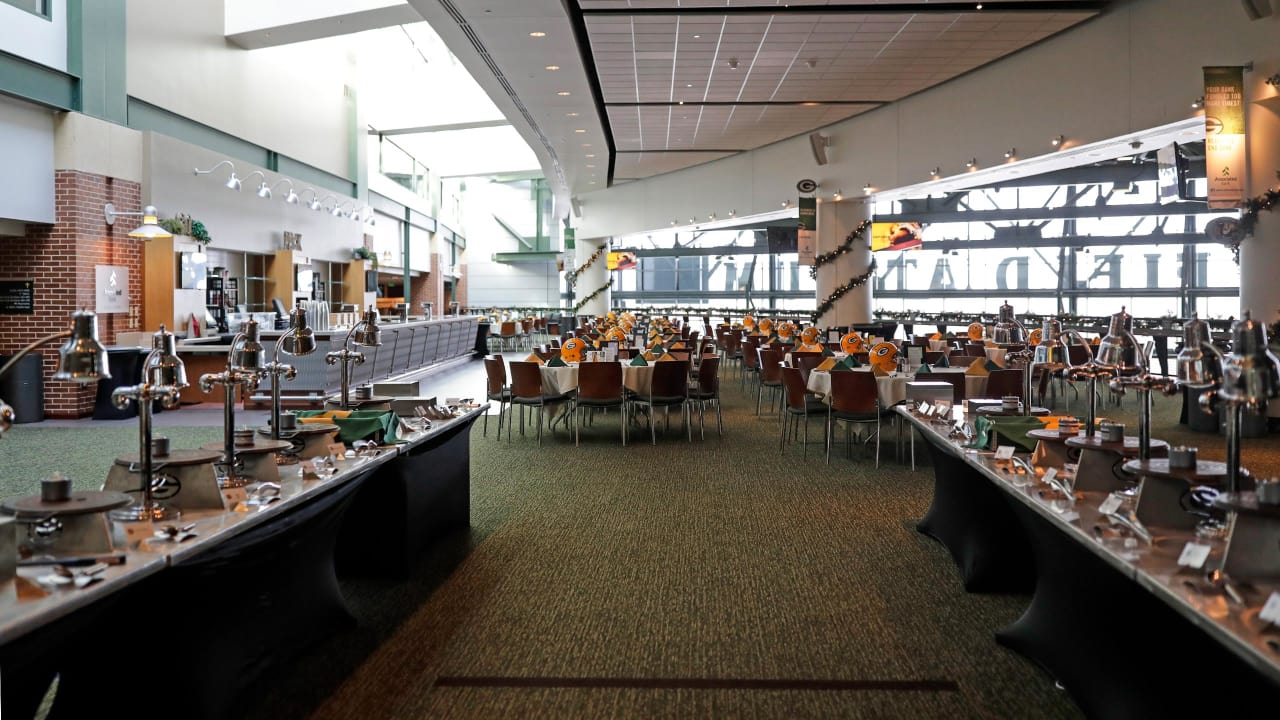 The tables were bare when we were there. Friday was kind of a tailgate meal...

I stayed at a small motel a mile-and-a-half away from and built one year after the stadium. It had a built in music system...

Only channel 2 worked if I jiggled the knob just right. Smooth jazz!
For some reason, Clay Mathews was at the conference, but nobody said a word about it. He looks a lot different in real life...

Thursday night was the vendors' reception. They had a raffle, and I won a table...

I would rather have won one of the handful of gift cards that were raffled off, but I'm sure Kelly likes the table.